3 things she likes
+
4 reasons why she wants
you to buy this boat
the SUNTAN BED
STABILITY on the water
EASY PADDLING
3 reasons she likes the boat
The SUNTAN BED. Unlike any other boat in its class, the AquaNaut offers a roomy Center Bench / Suntan Bed - perfect for taking a nap or catching a few rays.
PICNIC-ABILITY. Dual hulls give the AquaNaut a wider footprint on the water, and a resulting increase in overall stability - mostly she won't notice any up & down or side-to-side motion, and neither will her wine glass!
EASY PADDLING. The twin hull design cuts through the water with less effort than other boats its size, and, even better, the V-shape of the hulls make straight line paddling a breeze - no more arguments about not paddling right!
4 reasons she WANTS TO BUY IT
SAFETY.
Two hulls with bullt-in flotation give twice the assurance that the boat will remain afloat - even when things go bad
​
​
​
STABILITY.
The twin-hulled design gives a W-I-D-E footprint with a dramatic increase in stability. The V-shape hulls facilitate this without any of the performance penalties common single-hulled design.
​
​
​
DRY FLOOR.
The stand-up floor built into each hull hides a 15 gallon bilge in each hull - any water coming aboard with the kids or other splashing simply collects under the floor, keeping mama's feet, shoes, socks and other goodies dry!
​
​
​
NO STINK. NO NOISE.
Best of all, the V-shape design of the hulls give huge hydrodynamic efficiencies, making it perfect for the electric outboard. No more stink, noise or sore shoulders from the noisy beast at the back!
SHE'S CONVINCED...
NOW IT'S YOUR TURN.
Click below to read an overview of what makes the AquaNaut so great.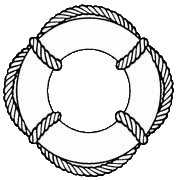 NEED YET MORE REASON TO BUY?
Most of you won't read this far down the page, since she's already convinced, but in the off chance that you need more information, or are just bored, then read and pick out any of the points below....
It's a REAL BOAT that is AFFORDABLE - try getting a bass boat and see how that flies...
​
It doesn't need a boat slip, a trailer or a storage yard
​
It goes in & out the water where she wants to go - without waiting in line at the boat ramp or paying a marina fee
It folds flat to store inside when not in use
​
It has party seating for 4 adults – cocktails on the water has never been better!
​
It goes to places she wants to go, gets in the water where she wants, not where everyone else is
​
You and her can easily carry it without getting sore, dirty or hurt
The extra deep hulls and high freeboard make it safer for the kids
​
Want to read more? Then click here
​